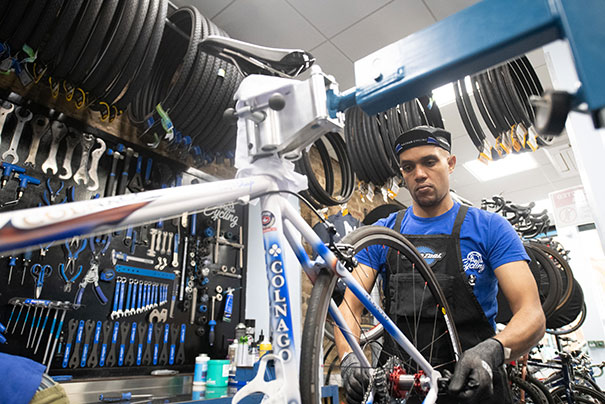 On Site
This a service held in our workshop after the customers arrange a drop off time and chose the desired service package.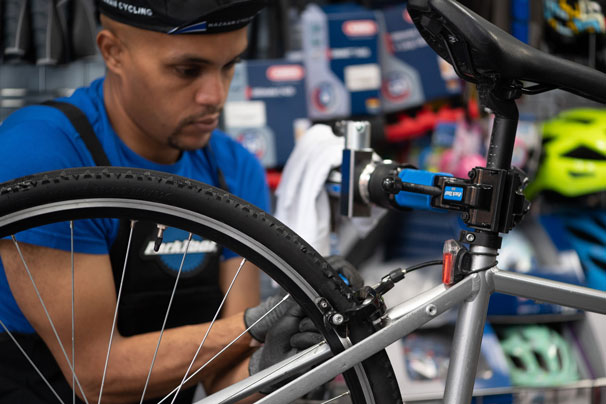 Mobile
This is a service where our skilled mechanics carry out the required job at the customers chosen location.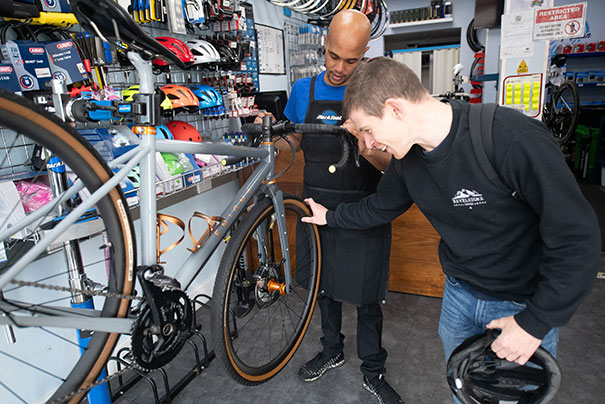 Supreme
This os our premium service in which we collect, repair and drop the bike at your chosen location.
Choose a calendar slot
Please feel free to complete our quick booking procedure by completing the following steps and pick the right date and time that suits you best on the calendar below.

Visit us
Nazaan cycling also provides walk in services, please visit us for small repairs and quick services which can be done while you wait.
28 Brixton Road SW9 6BU, London
Phone: +(44) 02075829531
Give us a call or drop by anytime, we endeavour to answer all enquiries within 24 hours on business days.